About Me
"My goal is to go to as many schools as possible, reach as many students as possible and inculcate into their minds the importance of staying safe online."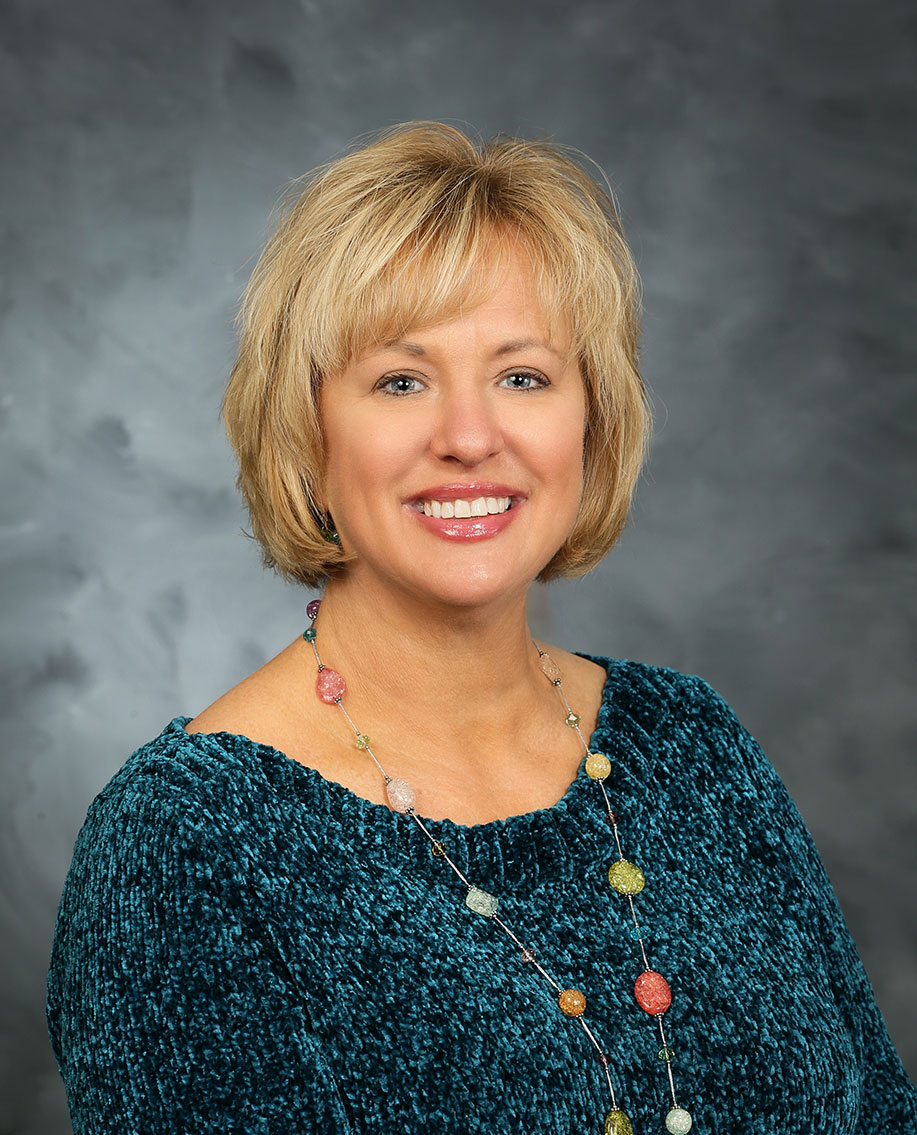 Why am I talking to students?
I have been a middle school Family and Consumer Science teacher for 25 years. As our curriculum changed over the years to keep up with the middle schoolers, social media safety became an integral part of our curriculum.
Fast –forward to Instagram, Snapchat, Tic Toc, etc. and I have witnessed first- hand what social media is doing to my students. They are anxious, depressed, tired, addicted… As I expanded my knowledge and research into social media and incorporated it in grades 6-8, I was hearing from the kids that although they knew they shouldn't be online as much as they were, they can't seem to get off social media or find a school-work balance.
As I talk to students, I find they don't know what they don't know.  They don't realize the possible implications down the road of an angry post or an inappropriate picture posted today.
My goal is to go to as many schools as possible, reach as many students as possible and inculcate into their minds the importance of staying safe online.
My second goal is to educate parents by increasing their understanding of the possible dangers of their child (under the age of 13) obtaining a social media account, what to do about online bullying, and the importance of having a cell phone contract with their child – as well as providing conversation starters.
 I look forward to working with you and your school to achieve both of these goals.
Articles by Ronna
Another Voice: Violent online games can cause long-lasting damage, Buffalo News, July 26, 2022

Before Banning Books, Check Those Video Games

, Letter to Buffalo News,  February 17, 2022 
When to Introduce a Tablet to Kids. The Babyvine, March 7, 2019.
Tweens and Cell Phones: Make a Contract for Their Phone Usage. Your Teen Magazine, February 27, 2019.
Tough Love on Smartphones Will Pay Off For Parents. Buffalo News, January 3, 2019
Parents Must Monitor Children's Social Media. Buffalo News, March 1, 2016
Interviews with Ronna
Middle School Disrespect with Ronna Glickman, Podcast July 7, 2021
Talking With Your Kids and the Rise of Cancel Culture, WKBW Sept 9, 2020
Episode #46: Keeping Your Kids Safe Online, Interview on Educate Today, Podcast 2020
For Better or Worse, Social Media is Here to Stay, by Lindsey Houchin, Angelos, Summer 2019
Summer Break Calls for Safety on Social Media and With Electronics, by Jeannie McBride, Spectrum News, June 26, 2019
Radio Interview on "In Our Community with Judge Penny Wolfgang", WECK Radio, June 8, 2019
More Bullying Cases Ending Up in Family Court. by Mike Desmond, WBFO News, May 22, 2019
Social Media Safety With Teens. by Rebecca Thornburg, WKBW Buffalo, May 4, 2019
21 Education Experts, Authors, and Blogs to Follow in 2019. by Carmen Jacob, UpJourney, December 10, 2018
Kids and Social Media: Navigating the Waters. by Joel Lehman. Buffalo Magazine, August 24, 2018
Iroquois Middle School Student and Parent Presentation, January 2023

Nuts and Bolts, Cullman, AL with Jack Berkemeyer , August, 2022

New York State Middle School Association Conference – Vernon, NY 2018, 2019, 2022
New York State Middle School Association – Middle Level Institute – Saratoga Springs, NY Keynote Speaker 2018, 2019, 2022
AMLE19 – Association for Middle Level Education – November 7-9, 2019
Williamsville Central Schools – Professional Development Classes – 2013-2019 Topics: Social Media Safety, Mental Health in fiction and non-fiction literature
Task Force – Currently serving on the Buffalo Schools Anti- Bullying Task Force – https://buffalonews.com/2018/11/29/editorial-an-anti-bullying-pulpit/
Book your speaking engagement now.
To learn more about pricing and availability, please visit my contact page.